Stay in the know with regular updates from Gwen
In this section, Derek's lovely wife Gwen will bring you regular blogs, news and features. Here, she will share with you some of her favourite memories with Derek, along with a flavour of what she's been up to, and updates from Pathfinder Dogs; a charity that is very close to her heart.
Close
New
£1.10/min, plus your phone companies access charge.
New
​
​
Contact form reader
Leave Feedback
We love to receive feedback. Please leave a few comments about your experience.
£1.10/min, plus your phone companies access charge.
Free promo texts may be sent to you. To opt out, text DASTOP to 85358. Due to regulations, we are not allowed to comment on health, pregnancy, legal or financial related questions.

This service is for entertainment purposes only. You must be over the age of 18 and have the bill payers permission to use this service.

SP: Allstar Psychics
If you need further information or have any questions, please contact my Customer Care Team on: 0208 712 5690.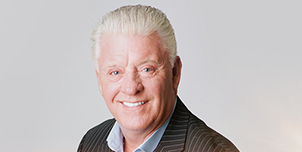 Friends of Derek Acorah
Hi everyone, as you all know we sadly lost Derek on 4th of January this year. Derek lived and breathed for his work with spirit & helping you, the public reconnect with your loved ones in the spirit world. Derek also had a passion for spirit work in general and loved it when he had the opportunity to work with other psychic's & mediums, as you all likely know. I know that Derek would not want his life's work to be in vain which is where I came up with the idea that would honour Derek & his work, by launching Friends of Derek Acorah. Friends of Derek Acorah will be a platform for both, already established psychics & mediums, along with up & coming mediums to showcase the work that they do, and continue the work in Derek's name. I know that this is something Derek would have loved, and I know that you will all love it too. Friends of Derek Acorah, coming very soon. This is going to be very exciting! Gwen x